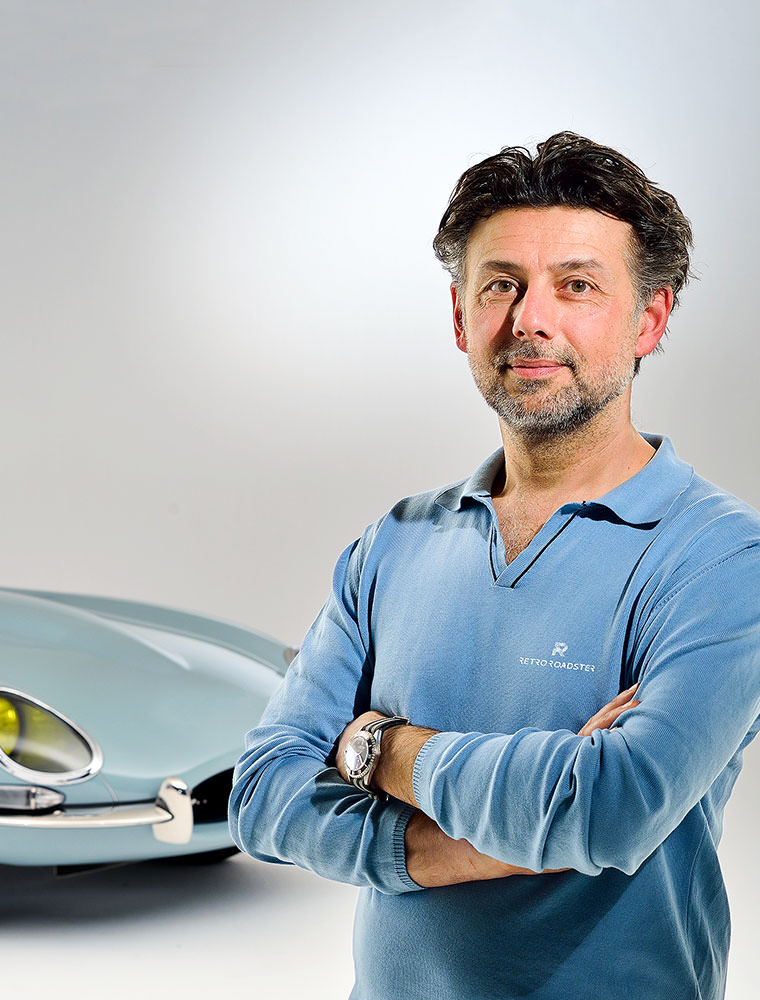 Corneliu NASTASE
The founder
After obtaining his Mechanical Engineering degree from Northwestern University in Chicago and a Master Degree in Engineering Management from Stanford University, Corneliu worked for 10 years in the General Motors Advance Engineering Division.
Later, attracted by the nascent Internet industry, Corneliu first joined Oracle as a Program manager and later became International Marketing Director for Netscape. It was the creativity in the Silicon Valley of the early 90's that inspired Corneliu to start his own entrepreneurial adventure.
He came to France to head the marketing department for a Parisian e-commerce start-up. Several years later, the Internet crisis stopped the public offering process and the company was sold to its major American competitor.
But the entrepreneurial virus had taken hold.
Passionate about all mechanical devices and endowed with a real artistic streak, a creative engineer and polyglot (he speaks 6 languages), Corneliu decided to combine his passion and professional activity.
RetroRoadster is born !
History
RetroRoadster is born from Corneliu's passion for the beautiful cars of the 50's to 70's. Golden age of the automobile industry, this period saw the birth of many mythical models, not least of all the Jaguar E-Type, acclaimed by Enzo Ferrari as "the most beautiful car ever made"!
The style of these cars is an image of the carefree, post-war period: The Haute-Couture is all the fashion, Marylin Monroe is captivating movie-goers everywhere, the Kennedys bring fresh air and hope, the youth is discovering rock-and-roll and man walks on the moon !
Even if the times changed today, the cars are still there! So why not take advantage?
And that's exactly what Corneliu did. He started by restoring an MG and the engineer in him soon tackled the mechanics, resolved to address reliability issues so familiar to the classic car owner. For many years he used it as a daily driver, patiently improving it all along. The lovely automobile was admired by all. His friends asked to borrow the car for a marriage or a amorous weekend get-away.
Inspired by the interest in the car, Corneliu created RetroRoadster proposing the first drive-yourself classic car rental service in France. E-Types, MG's, Triumph's, roadsters and 4-doors all benefitted from his improvements. Restored and improved, the cars are the stars every weekend.
The news gets around and before too long clients come asking for similar services for their cars: a new activity is born. Specializing in British automobiles slowly led the way towards his secret passion: The mythical E-type.
Restoring E-types, but not like everybody else ! Aiming for excellence !
The RetroRoadster E-Types are restored and improved: reborn, but in the spirit of the original.
To own a RetroRoadster E-Type is the assurance of enjoying a sublime, unique and reliable automobile.
Important dates
2002
Birth of RetroRoadster, first French drive-yourself Classic Car Rental company
2003
Start of the Workshop activity
2004
Partnership with Printemps and Weekendesk for the classic car rentals
2005
First participation at RetroMobile, the premier French classic car show
2006
RetroRoadster becomes the French Borrani Importer
2007
The first RetroRoadster E-type is built
2016
Participation of a RetroRoadster restored E-Type at the Chantilly Concours d'Elegance
2017
Opening of the new RetroRoadster workshop at Saint Germain de la Grange, 30 km from Paris, direction Versailles