You have a question, need additional information or wish to receive a personalized advice?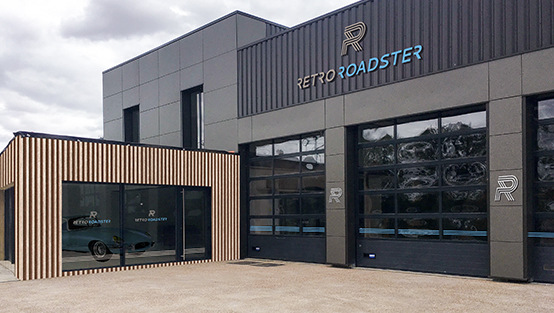 Legal mentions
Retro Roadster
Retro Roadster
30 Chemin de la Vallée de Yart
78640 Saint-Germain-de-la-Grange
France
Tél. 01 30 79 00 25
Publication director
Corneliu Nastase
Web hosting
OVH
2 rue Kellermann – 59100 Roubaix
RCS Lille Métropole 424 761 419 00045
Photo credit
© Xavier de Nombel
© Alberto Martinez
© Modestas Urbonas, Duncan Sparks, Ludovic Fremondiere, William Karl, Sergio R
© Borrani
© Jaguar Land Rover Limited
© Rainer W. Schlegelmilch
© Pierre Emmanuel Faivre
Concept and realisation
Regliss.com – Créer l'imaginaire
Agence de Design
11 rue de l'Avé Maria – 75004 Paris
Tél : 01 44 61 30 31 | www.regliss.com
Copyright
The entire site is subject to French and International legislation governing copyright and intellectual property. All rights reserved, including downloadable documents and graphic or photographic representations. Reproduction of all or any part of the site is strictly forbiden without our expressed consent.
Despite all the attention and care with which the site was built and despite the regular updates and maintenance, some errors may be present in the content or documents displayed. If you do find such an error, please do not hesitate to contact us so that we can take corrective actions.
Data and cookies
Our Internet site uses only cookies destined to establish statistics relative to the use and frequentation of our site.