Exterior finishes
All exterior elements such as, rearview mirrors, additional lights, alloy petrol caps are reviewed and selected to complement the looks of the car. Naturally our restorations are equipped with Borrani competition wheels, the finest addition to a beautiful car.
RetroRoadster has been selected to exclusively represent the Borrani products in France.
Discover the Borrani product range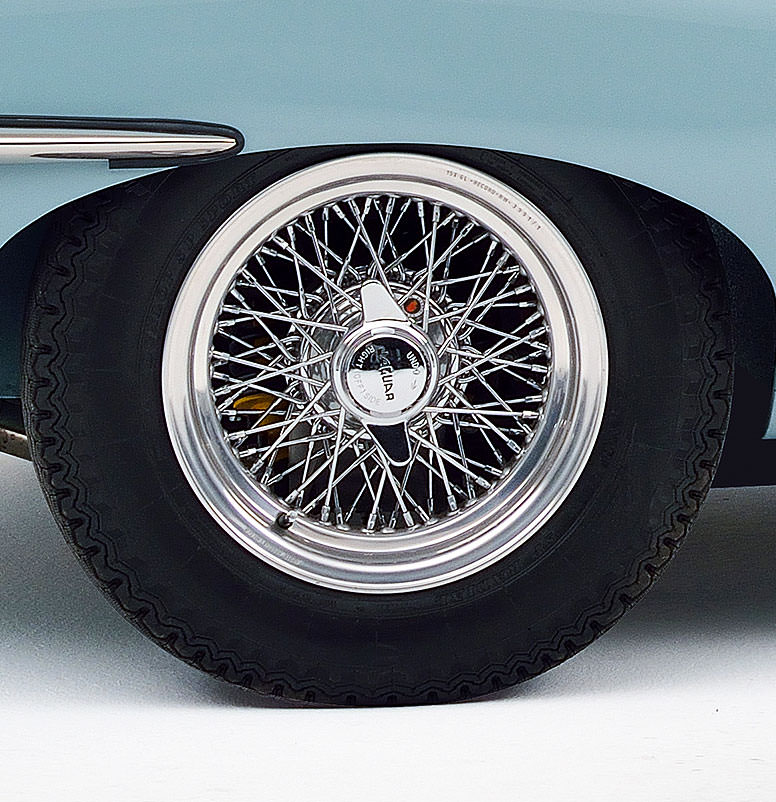 Interior finishes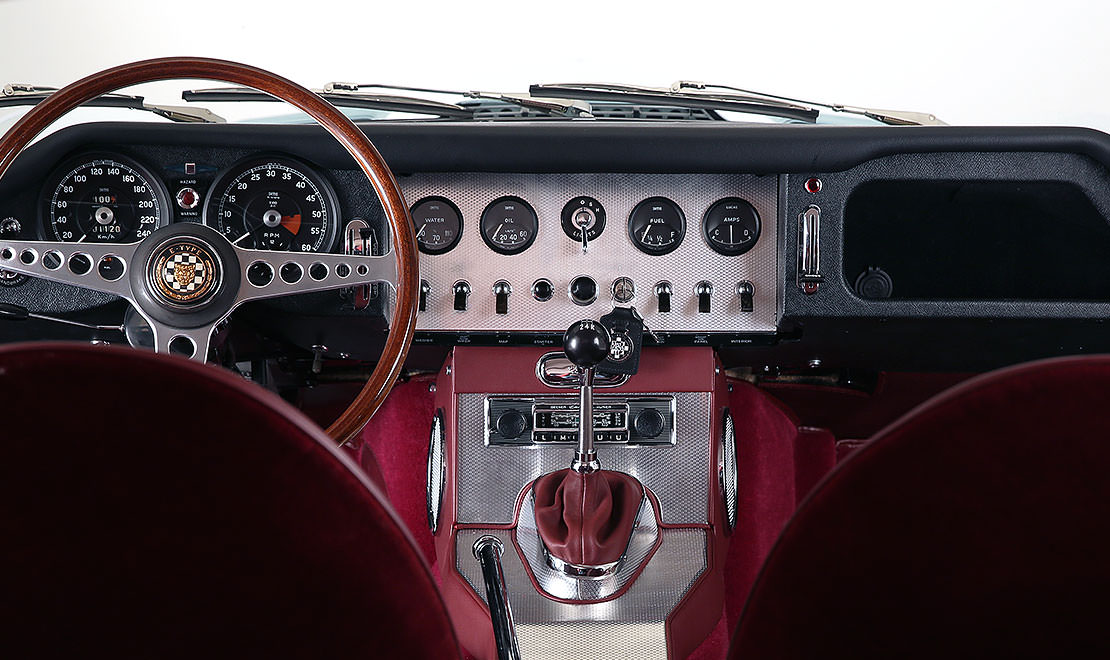 All interior trim items, such as seats, console, carpets etc are restored in parallel with the body and the mechanical components. Before they are reinstalled, the car will be treated to an acoustic- and heat-barrier treatment.
Bespoke seatbelts in a color assorted to the interior are made and installed along with the customer's selection of accessories like navigation or audio entertainment units.
It goes without saying, that only the best quality leathers and materials will be used in refurbishing your interior. Since this your unique car, a large selection of customizations is possible.