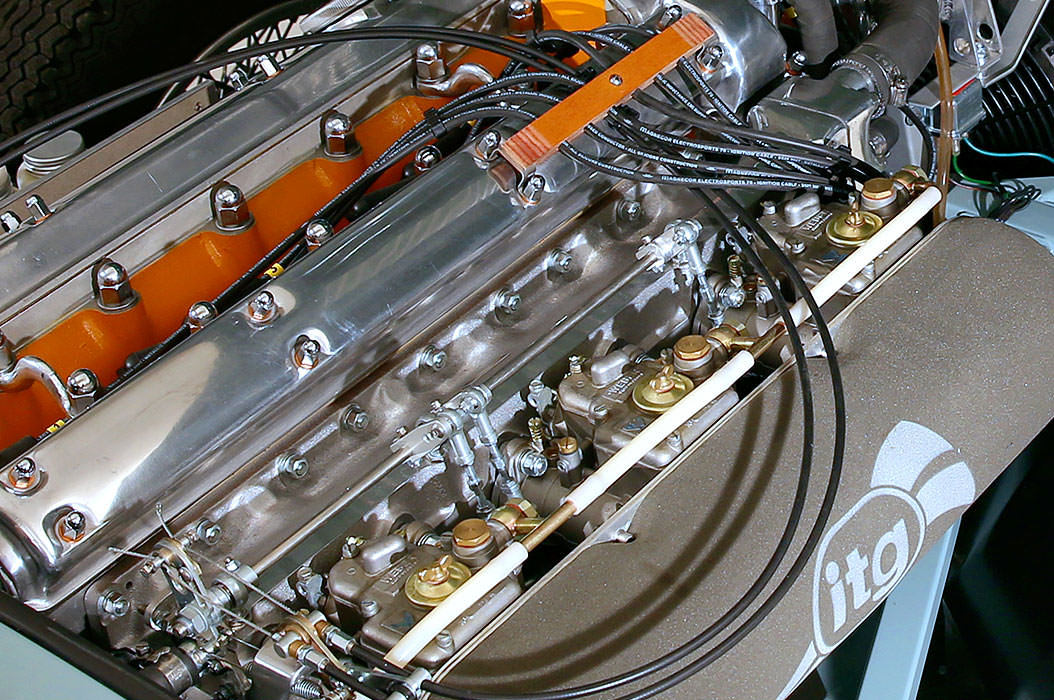 The mechanical components
While the body is being restored, our workshop gets busy rebuilding the engine, the gearbox, rear axle, steering and suspension, along with all the other mechanical components
Depending on the level of specification chosen, the car will be a little or a lot more performant, engines for example can be specified in 4.7L displacement or be equipped with electronic injection.
Most of the time owners chose a 5-speed gearbox upgrade, one of the best improvements one can make to the drivability of the car along with proper brakes, adjustable suspension, modern cooling and electronic ignition. Other options are aimed at improving the esthetics and durability of the car, a bespoke hand build stainless exhaust and manifolds, or a custom wiring harness are such examples.
The big elements having been looked after it is the turn of the smaller items: steering wheel, instruments and switches are restored or replaced and set aside for final assembly.